Factors affecting the work stress of employees at VNPT Binh Duong Business Center
Keywords:
Business center; Stress; Staff; VNPT Binh Duong; Work
Abstract
The objective of the study is to study the factors affecting the work stress of employees at VNPT, Binh Duong province; from there, providing solutions to contribute to controlling work stress for employees at VNPT in Binh Duong province. Based on a primary data set of 150 observations who are current employees who are working full-time and have worked for 6 months or more at VNPT, Binh Duong province, sampling is done by convenience method. Data processing methods used in this study include: Descriptive statistics (frequency, absolute number comparison, and relative number (%)), EFA exploratory factor analysis, regression analysis. Multivariate regression with the help of SPSS software. The results of multivariable regression analysis showed that 05 factors (F1, F2, F3, F4 and F7) had regression coefficients with Sig. less than 1% and 5% significance level, which means that these variables have an effect on Employee stress at VNPT Binh Duong province, the factors are ranked in descending order of impact including: : Work pressure (β=0,775); Relationship with colleagues (β=0,394); Role conflict (β=0,223); Job stability (β=0,240); Time pressure (β=0.069).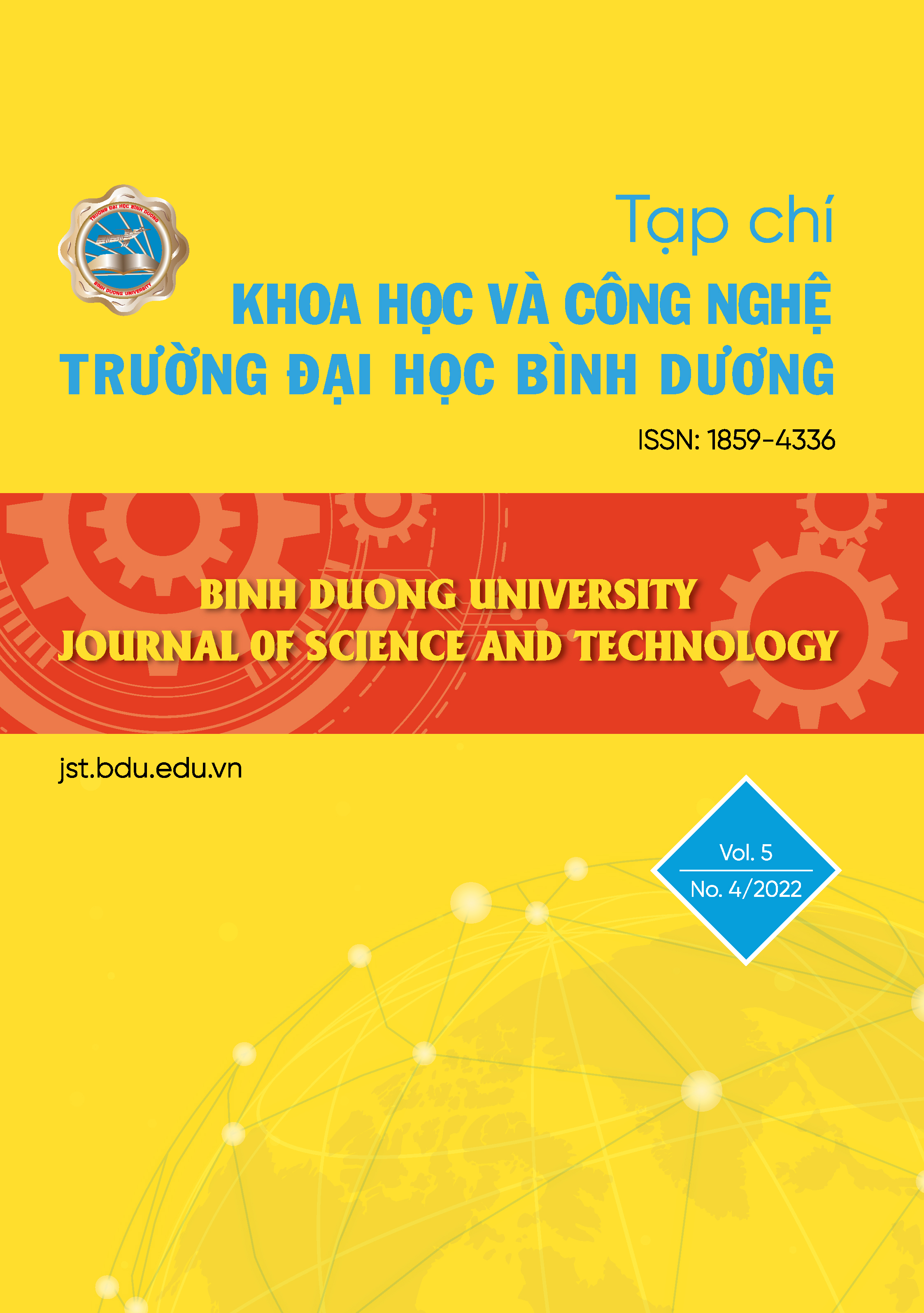 Downloads
How to Cite
Huynh, V. H. L. (2023). Factors affecting the work stress of employees at VNPT Binh Duong Business Center. Tập San Khoa học Và kỹ thuật trường Đại học Bình Dương, 5(4). https://doi.org/10.56097/binhduonguniversityjournalofscienceandtechnology.v5i4.75
Section
ECONOMICS - LAWS - ADMINISTRATIONS