Diversity of medicinal plant resources in Tho Son village, Hon Dat district, Kien Giang province
Keywords:
Medicinal plant; medicinal plants diversity; rare medicinal plants; Tho Son village
Abstract
Tho Son village - Hon Đat district - Kien Giang province has a diverse and abundant plant resources. The mountainous vegetation has created many natural landscapes and these forests are resident to a variety of rare and precious forest animals and plants. From September 2021 to July 2022, the research team have established six survey routes to diversify species composition. 291 medicinal species belong to 234 genera, 88 families, 2 divisio of vascular plants that are Polypodiophyta and Magnoliophyta have been identified. Seven of the identified species are listed in Medicinal plants in Vietnam's Red List", "Vietnam Red Book" (2007) and four medicinal plants are listed in the Decree 84/2021/ND-CP which is mentioned the limitation of exploitation and trade for commercial purposes for the flora of special use.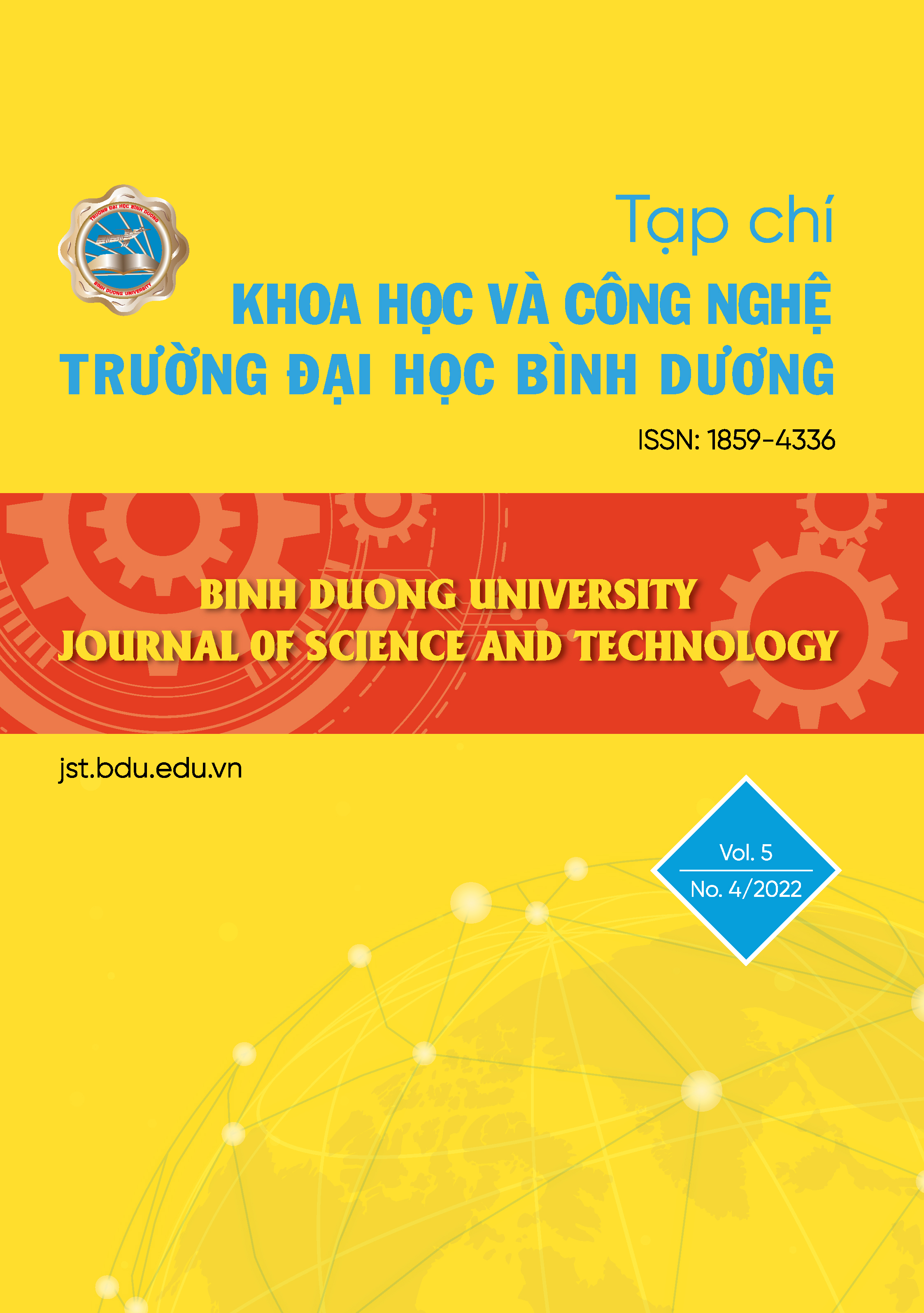 Downloads
How to Cite
Le, V. Út, Nguyen, T. L., Tran, T. L., Nguyen, T. H., Truong, N. D. T., & Nguyen, M. A. (2023). Diversity of medicinal plant resources in Tho Son village, Hon Dat district, Kien Giang province. Tập San Khoa học Và kỹ thuật trường Đại học Bình Dương, 5(4). https://doi.org/10.56097/binhduonguniversityjournalofscienceandtechnology.v5i4.90
Section
BIOTECHNOLOGY - MEDICINE