Can Gio villagers' belief in whale worship be traced to The Tomb of Ong Thuy Tuong
Keywords:
Can Gio; Cultural tourism; Religion; The Tomb of Ong Thuy Tuong; Whale
Abstract
Can Gio district is directly under Ho Chi Minh city - the major economic and cultural hub of the country. As a result, Can Gio's folk beliefs combine the characteristics of the South with those of the Central area. The sea has influenced and developed values in the material and spiritual culture of the Can Gio community since antiquity. The marine cultural aspect has a clear influence on the beliefs and faiths of the Can Gio people, as they are dependent on the sea for their livelihood. In which, the whale-worshipping belief is the most popular. The whale-worshing belief is a typical cultural activity of the residents here, containing many profound human values, directing people to the good things in life. The whale-worshing belief is clearly described through The Tomb of Ong Thuy Tuong relic in Can Thanh town, Can Gio district. The Tomb of Ong is both a famous spiritual place worshiping the skeleton of Whale about 12m long and a place that attracts a large number of tourists when they arrive in Can Gio.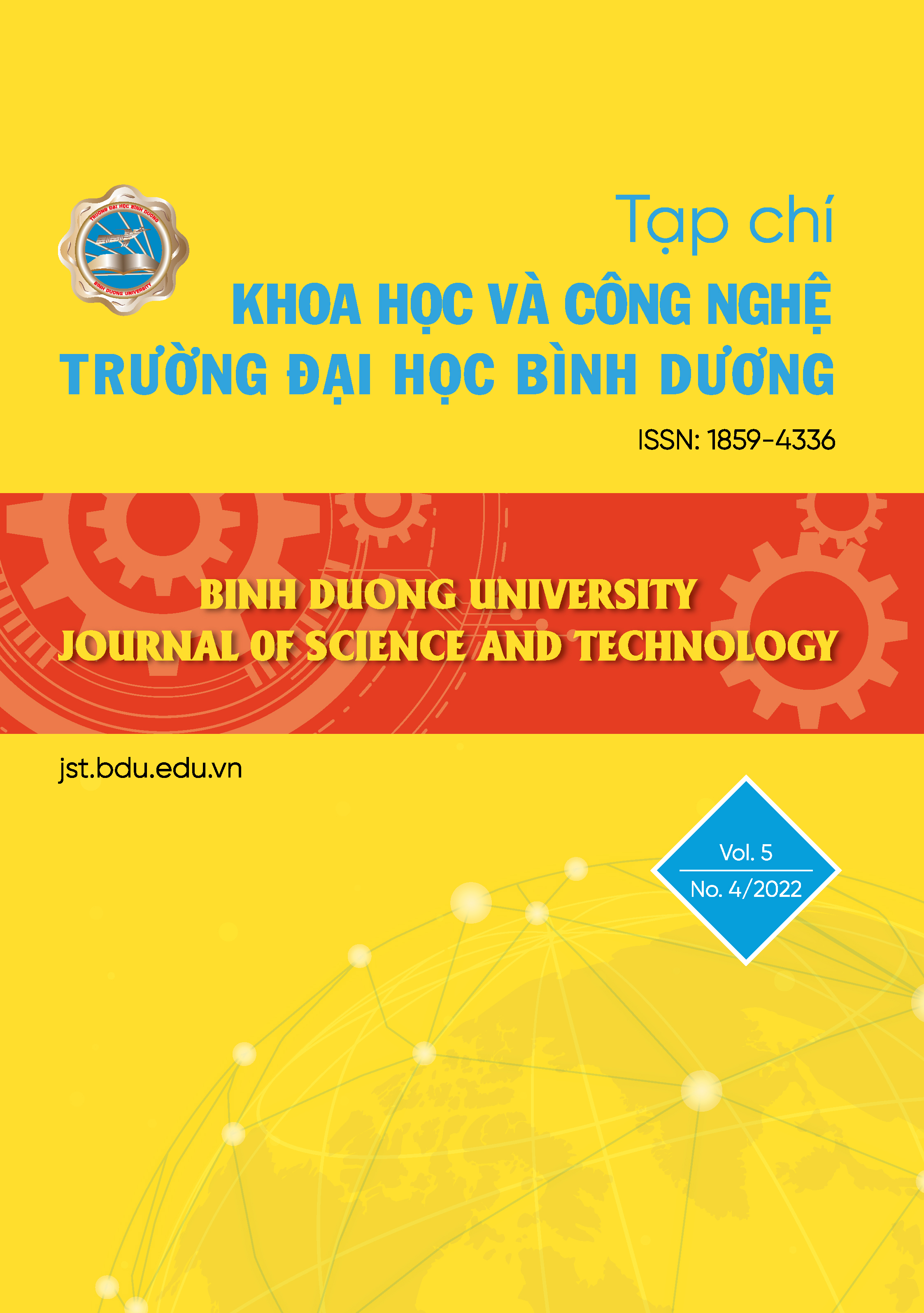 Downloads
How to Cite
Du, Q. Đạo. (2023). Can Gio villagers' belief in whale worship be traced to The Tomb of Ong Thuy Tuong. Tập San Khoa học Và kỹ thuật trường Đại học Bình Dương, 5(4). https://doi.org/10.56097/binhduonguniversityjournalofscienceandtechnology.v5i4.83
Section
EDUCATION - SOCIAL SCIENCES